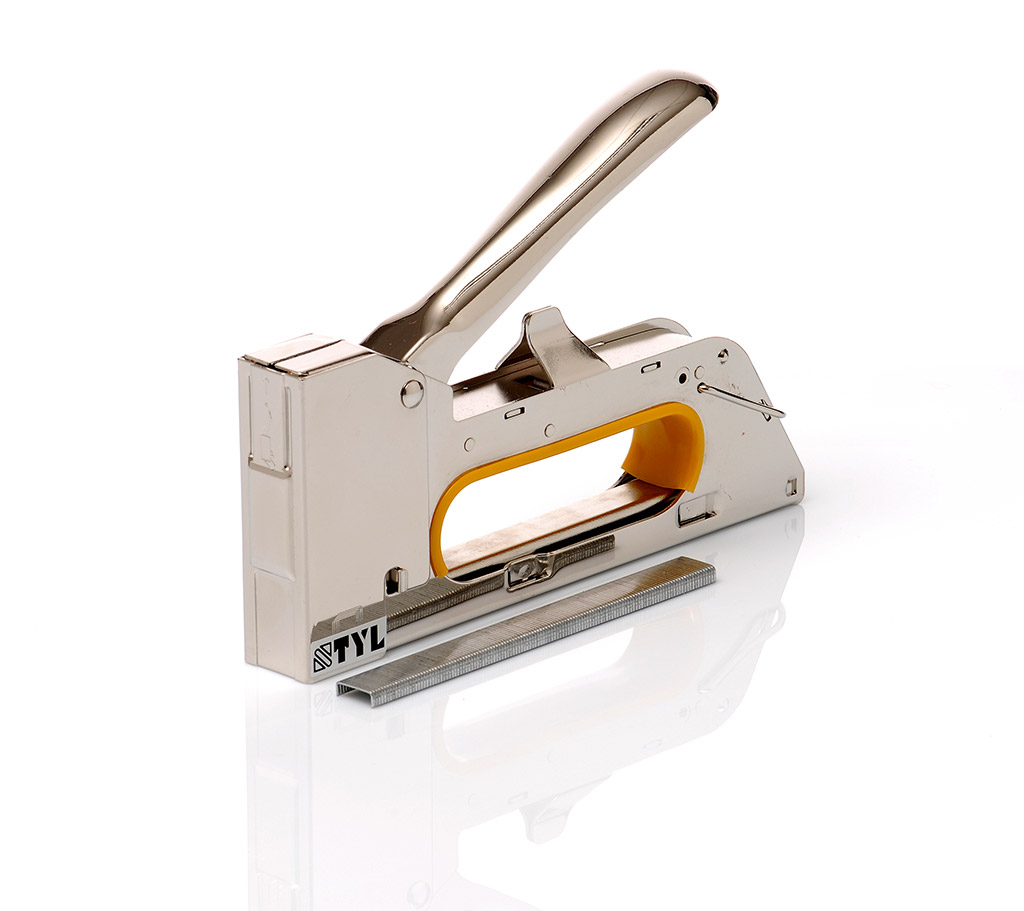 Self-Nailer
Description of the Self-Nailer
The Stylsnaf Self-Nailer is a heavy-duty steel manual wall stapler.
This ergonomic manual stapler gun is ideal for fixing on wood and other materials such as fences, labels, plastic sheeting, carpets, upholstery of boxes, insulation, leather, fabrics, paneling, plastic films, carpets, materials insulation, etc.
Its comfortable handle helps reduce hand fatigue and its staple reloading process is very simple.
This tool accepts 3 staple heights: 4mm, 6mm and 8mm
Boxes of 5000 staples.
Request a quote or place an order