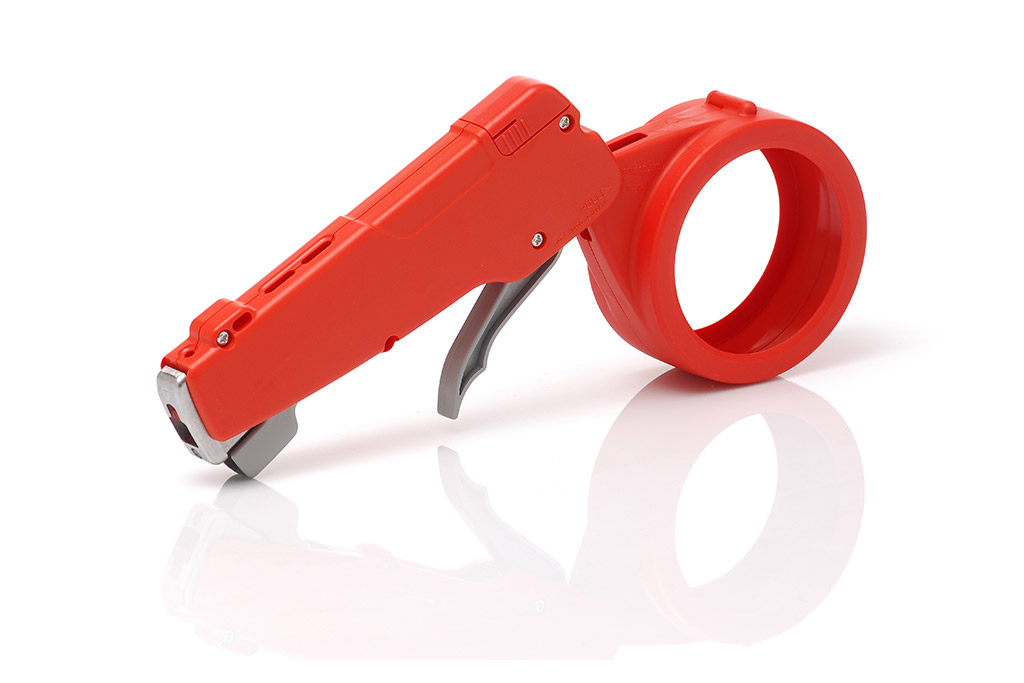 The Collar Plier
Description
The Stylsnaf Collar Plier is used for bundling large quantities of cables.
It is simple, economical, light, practical and quick to use.
This Collar Plier allows you to generate the polyamide collar to tighten it, lock it and cut the collar to the desired measurement.
Bind, tie, circle quickly with the Stylsnaf collar pliers without diameter limitation.
One-handed tightening and cutting.
This cable tie plier is ideal for bundling large quantities of cables or clamping pipes.
Mainly used by electricians, it is also useful in other areas such as plumbing, masonry and other professional or DIY work such as fixing cables, pipes, ducts, fasteners for signs or posters, strapping, etc.
It's a compact tool ideal for DIY jobs, with a trigger to tighten the lanyard even faster. It is perfect for strapping cables.
Simple and quick to use, we find new practical uses every day.
With the Stylsnaf collar pliers, tighten the collar and cut the unnecessary part.
The locks are loaded like a stapler.
Band in PA6 (polyamide) and closing clip in POM (polyoxymethylene).
Resistance to tension 15 kg (safety factor 1: 2), UV resistance, heat resistant up to 70 ° C.
Width 4,5 mm
How to use
You just have to insert the collar into the pliers, tighten the collar and then squeeze the handle to cut the unnecessary part of the collar.
Request a quote or place an order